Use the links below to renew your subscription or give a gift.

Renew

Give a Gift

Subscribe to Air & Space


YES! Please send me 2 risk FREE trial issues of Smithsonian magazine

.

If I wish to continue, I'll receive 9 additional issues, a total of 11 issues plus a full Smithsonian membership-all this for just $12. I'll save 81% off the cover price. If I don't wish to continue, I can write cancel on my bill and owe nothing. The cancellation is effective immediately and any issues I receive are mine to keep FREE! (New subscribers only.)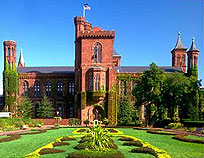 The Smithsonian Castle,
Washington, DC

SMITHSONIAN NATIONAL ASSOCIATE MEMBERSHIP BENEFITS INCLUDE:



SMITHSONIAN MAGAZINE
An exciting journey through history, science and culture with fascinating features and breathtaking images.

DINING DISCOUNT
10% off meal purchases at a select Smithsonian dining facility in Washington, D.C.


At Smithsonian museum information desks, receive a special welcome gift filled with members-only information.

SMITHSONIAN REGIONAL EVENTS
Invitations to Smithsonian programs, lectures and workshops throughout the United States

PERSONALIZED MEMBERSHIP CARD
Carry with pride and know that your membership is supporting the Smithsonian's world-class exhibitions, ground-breaking research, and renowned public outreach programs.


SHOPPING DISCOUNTS
Save 10% on-line at SmithsonianStore.com, through the mail with Smithsonian Catalogue and in person at Smithsonian Museum Stores.

THEATRE DISCOUNT
Special member rate for tickets to the Smithsonian's IMAX® theaters and Einstein Planetarium.

SMITHSONIAN JOURNEYS TRAVEL PROGRAM
Access to exclusive, members-only domestic and foreign tours.

FREE ADMISSION
Visit the Smithsonian's Cooper-Hewitt, National Design Museum in New York City at no charge for members.

CUSTOMER SERVICE
For questions about your membership, please call 1-800-766-2149, or write us at P.O. Box 62060, Tampa, FL 33662-2060. Your first issue will arrive in six to eight weeks.

All profits from the magazine support the institution. Ninety-nine percent of membership dues are allocated for Smithsonian magazine. Smithsonian is published eleven times a year, but occasionally publishes combined issues, which count as two issues.