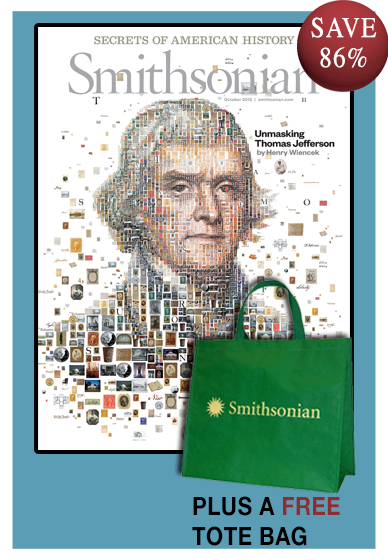 Smithsonian National Associate Membership Benefits Include:
Smithsonian Magazine - Save 84% off the newsstand price
Personalized Membership Card
Member-only discounts
And Much More
Your first issue will arrive in six to eight weeks. All profits from the magazine support the institution. Ninety-nine percent of membership dues are allocated for Smithsonian magazine. Member benefits may vary. Smithsonian eco-tote bag supplies are limited. Smithsonian is usually published eleven times a year, but occasionally publishes combined issues, which count as two issues.